Solid Wood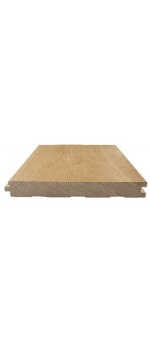 The traditional and timeless appeal of a solid
wood floor will enhance the appearance of
any interior and endure for generations.
Each board is precision machined from a
single piece of timber and typically finished
with a robust tongue and groove joint on all
sides.


For many centuries timber has been used as a flooring material and evokes an atmosphere of timeless elegance and charm which will add character to any home or building. In the following pages you will find a variety of solid wood floors from as far afield as Russia, the Far East, North and South America, Eastern and Western Europe.

York Solid Wood

York is a traditional tongue and groove solid wood floor, manufactured from either European Oak or American Black ...

Flink Solid Wood

Both the top layer and the core are
manufactured from Solid Oak. Having
an engineered core gives the pro...

Denbigh Unfinished Oak

Parquetry is one of the oldest forms of
wood flooring and reflects the very best
in traditional techniqu...
Showing 1 - 10 of 10 results