Decking Panels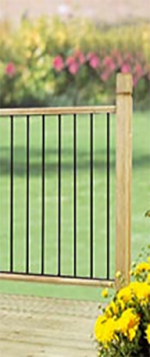 Whatever the size or shape of your outdoor space, a natural wooden deck panel can only help enhance it. Of all the possible additions to a house, the natural beauty, enjoyment and usefulness of a wooden deck panel is hard to match. This has been recognised by the dramatic increase in the number laid in recent years. Properly treated and maintained your deck will last for many years.

Deck Panels

Deck Panels are a decorative panel to provide a stylish finish to any decking area. The panel can be viewed from a...

Metal Deck Panels

Enhance your decking with our range of easy to fit Metal Deck Panels, Designed to be quickly andeasily fitted to d...
Showing 1 - 12 of 12 results