Gates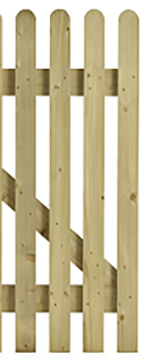 Wenban-Smith take great care in the production of a range of high quality wooden gates and fencing. All Wenban-Smith gates and fences are hand assembled by craftsmen using traditional joinery skill and expertise to create beautiful and distinctive products. Our approach to quality is consistent across the entire range of products, Customers say it is the ethos that truly differentiates Wenban-Smith from other suppliers.
Courtyard Gates

The Courtyard gate rage encompasses a range of distinguished and impressive close boarded gates that not only enha...

Five Bar Gates

The wooden 5 bar gate market is our comprehensive range which includes gates such as the classic diamond braced So...

Pedestrian Gates

Wenban-Smith have a wide range of garden gates to appeal to the discerning buyer. Garden gates are generally 0.9m ...
Showing 1 - 12 of 31 results